Picking your own magic mushrooms may seem like an easy and inexpensive way to experience the magic of shrooms, but it can be risky business. Instead of picking up the right magic mushrooms, you may accidentally pick poisonous mushrooms that aren't intended for human consumption. That can spell out a nasty trip to the ER, serious cramps and bloating, the worst stomach ache in your life, or worse case scenario: death. Unless you're an experienced mushroom hunter, why risk it? Instead, there's a safer alternative: grow your own shrooms with a magic mushroom kit.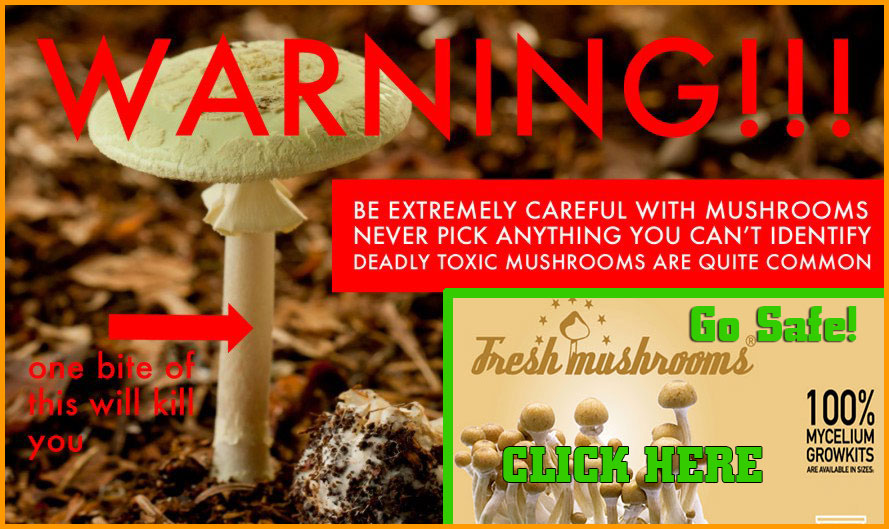 If you've never considered investing in a magic mushroom grow kit, you need to think it over. Seriously. If you enjoy taking shrooms, it will change your entire trip. From the guaranteed, high potency regulated by the Dutch government to the ease of growing and the high yields, you'll save more and gain a better trip.
Magic Mushroom Grow Kits Are Easy to Use
You might be a little bit intimate by ordering a magic mushroom growkit. You may be worried there's a lot that can go wrong when you order your very own mushroom grow kit with spores. But it's easy. I promise. You'll get the hang of it your very first time. It's not like driving a car where you have to learn how to maneuver, park, etc. It's as simple as following a few directions. 1, 2, 3. Growing mushrooms is quite easy, given the right conditions. If you're worried about messing up, don't be. It'll be one of the easiest things to grown.
Hands-Free and Worry-Free Magic Mushroom Grow Kit
When you get your magic mushroom grow kit, you'll notice just how easy it is. You don't even need to add any water to it the first time. Just let it sit in the bag in the right temperature (depending on where you live, you may need the Infrared Grow Kit heating Mat to heat things up a bit).
After a bit of patience, you'll notice your magic mushrooms have sprouted up and are ready to harvest. This is known as "flushing." Best of all, your shrooms grow kit will flush up to 4 times, saving you tons of money on the cost of buying magic mushrooms from your dealer or another shop. Growing your own magic mushrooms couldn't be any easier than this!
Magic Mushroom Grow Kits Have High Yields
One thing you'll be surprised by is just how many magic mushrooms you'll be able to harvest with our magic mushroom grow kits. In our 1200 mL mushroom grow kit with spores, you'll easily yield 800 g on average of magic mushrooms. This can then be used in multiple ways. From eating the magic mushrooms fresh, to making a magic mushroom tea or drying them. If you decide to dry these high yielding magic mushrooms, you'll have a whipping 80g worth of dried magic mushrooms! Fresh magic mushrooms contain around 90% water, which accounts for the magic mushrooms losing so much weight when dried.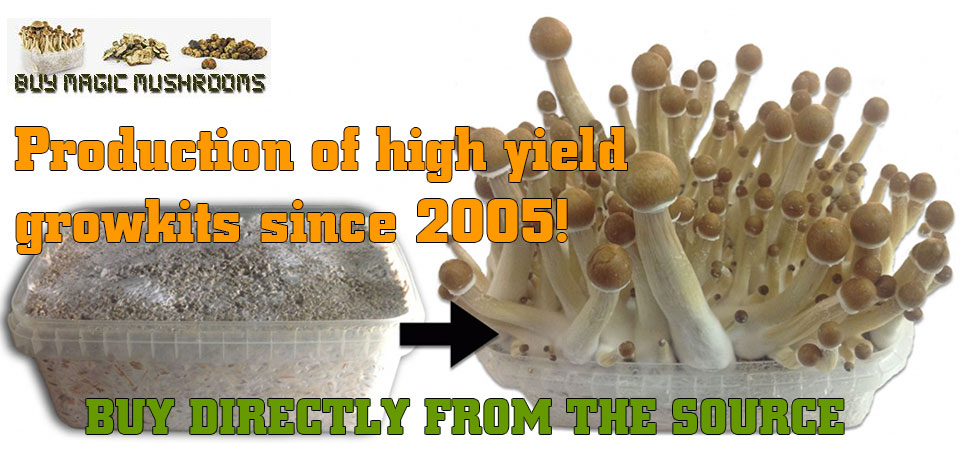 Because of the high yields, you'll be able to take shrooms on multiple occasions with multiple people. Again: you're getting an average yield of 80 g of dried magic mushrooms. That will last you a long time, considering a beginner's dose is just around 1.5-2 g. That's enough shrooms to last you a long while! Best of all, you can share the magic with your friends! Your friends will be greatly appreciative if you share the love with them. You can all even put in money and split the small costs together.
Just remember: you can get up to four flushes from one of our grow kits. Multiply an average yield of 80 g of dried magic mushrooms by 4, and you'll be swimming in magic mushroom heaven. Your total yield will be 320 toal grams on average from 4 flushes. By doing the growing yourself, you'll be saving tons of money and getting five times the amount of fun.
Magic Mushroom Grow Kits Will Save You Money
As we already discussed above, not only do our grow kids yield high amounts and are easy to grow, but they'll also save you tons of money. Purchasing dried mushrooms themselves can be a bit expensive (not to mention illegal here in the Netherlands). But, growing your own will save you a tons of money. Best of all, there's no major work requirement. It's really just as easy as letting your mushroom grow kit with spores sit in the right environment at the proper temperature.
With such little effort, you maximize your payout. You'll be saving heaps of money by simply growing your own versus buying from someone on the street or from a shop (if legal in your local jurisdictions).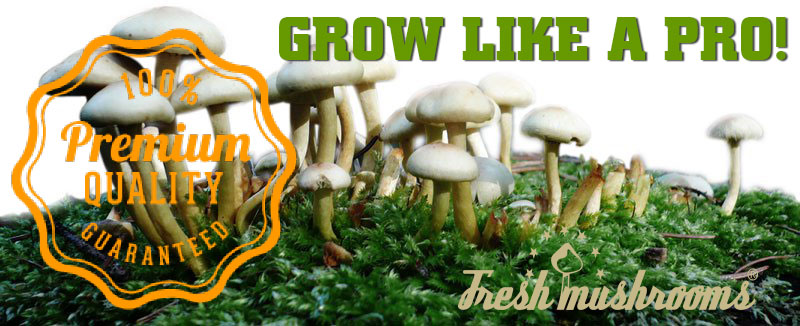 Order Your Magic Mushroom Grow Kit Now
What are you waiting for? You can be feasting on shrooms (thought we wouldn't recommend it!) as soon as the first flush! A little bit of patience can go a long way when it comes to growing your own magic mushroom kits. The payout will be huge, the yield immense, and the work easy. You have nothing to lose when you order a mushroom grow kit with spores. We have a variety of strains and types of grow kits for you to choose from.
With so many sketchy mushrooms out there in the first, you should forget about even thinking about harvesting your own magic mushrooms. It can be dangerous, there may be active compounds that are harmful to the body, and you could end up in serious pain or in the hospital. Not fun. What you should do instead is invest the money in a grow kit.
If you're ready to pick up your shroom grow kit, you can do so here. We have a variety of potent strains that'll fulfill all your shroom growing needs.